Start Your Free Trial

A subscription to Dealership Tools gives you the control that you need over your boat dealership website. Display your boats and have the ability to edit your site just how you want to. All you need to do is sign up for free trial and see for yourself!

You'll receive email instructions as soon as you sign up.

Update Boat Directories And Your Website At The Same Time

How much valuable time could be saved if you were able to update your website and boat classified listings from one screen?

Automatically syncing your inventory with boat directories will ensure that your customers continually see your full inventory. Our synchronization process is seamless and instantaneous, saving you both time and money. Ask us more about the boat directories that we support: 1-877-844-1970 or email us at info@dealership.tools

Catch More Leads By Taking Advantage Of Our In-Depth Sales Tools

Are you taking full advantage of website traffic and your boat ads?

Create sales opportunities with potential customers by posting your complete boat inventory directly on your website. By taking advantage of our lead generation tools, interested customers can contact you immediately about your listings.

Improve Your Boat Dealership's Image With A New Website

What does your website say about your dealership? Does it convey an image that compares with the quality of inventory you offer?

Don't anchor your profits with a poorly designed website. People have a short attention span. Let our professional web design team create a visually appealing and easy to navigate website that will engage your customers and increase your sales.

Generate Awareness Through Current Marketing Strategies

How visible is your company on the internet? Are you missing out on opportunities to increase sales or reach new customers?

Our web marketing services will help you achieve a professional web presence. We can help you take full advantage of website traffic and social media channels, allowing you to connect with potential buyers.
Inventory Management

Boat Directory
Synchronization

Sales Lead
Generation

Professional Web Design

Internet Marketing
Steer Your
Fleet

To

Higher Sales
Manage
Easily control your website with a system that manages your inventory.


Promote
Market your inventory to a larger audience using multiple channels.


Profit
Increase your sales opportunities with more leads and less effort.
Features at a Glance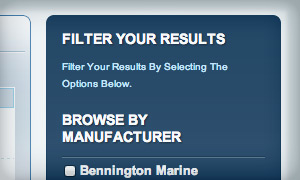 Customizable Display Options
Enable your customers to browse your inventory through advanced search filters like new, pre-owned, featured, on sale and more!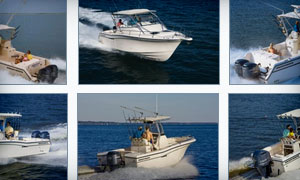 Unlimited Photos & Videos
Express the quality of the inventory on your website through the upload and display of limitless photography and videos.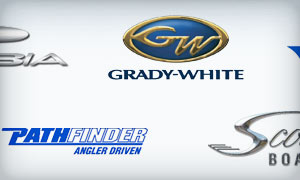 Manufacturer Management
Promote each of your boat manufacturers with our easy to use system. This feature comes standard with each subscription.
Show Your Boats in More Channels
Funnel traffic back to YOUR website through increased visibility and awareness from multiple online marketing channels.
Social Channels
Boat Directories
Search Engines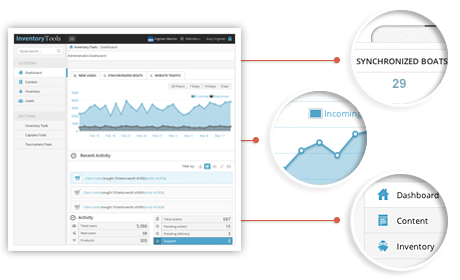 Get Your
Free 30 Day Trial
You can receive a New Site and access to our Top Notch Lead Management & Marketing Platform, instantly. Just answer a few simple questions for us!
Sign Up Now